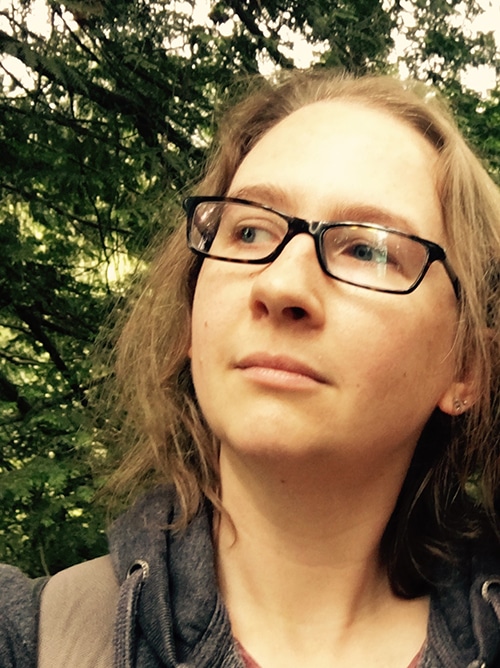 I do SEO. In my pajamas.
Most days, I roll out of bed around 10 AM 8 AM (Amsterdam has made me an early riser!) and get to work on my niche sites. Living my best "daytime pajamas" life.
I've been doing this full-time since April 18, 2009 (my first day of cubicle freedom, though technically it was a Saturday – but that still counts, right?) and have seen my income go from nothing to five figures a month.
I build and flip sites for a living. My biggest income month was around $20K (so far?), but I usually flip my sites around the $2K-$3K/month mark instead of holding onto them for the long haul.
Yo, here's my affiliate monies success highlight reel:
In mid-2014, I started an 11-month RTW trip that was financed by my niche sites.
In late 2015, Amazon closed one of my accounts and my partner & I had to sue them to get the money owed to us. (we won! and they had to pay our court costs!)
In 2019, supported by income from my affiliate sites, I sold everything that I owned and moved from Las Vegas to Amsterdam.
Most of my income comes from my portfolio of niche websites (or affiliate sites, or authority sites, depending on what you prefer to call them). But I also make money from ebooks, consulting/coaching, freelance writing (stopped doing this in 2016 mostly), web design (stopped this in 2016 cause I hate working with web design customers), an SEO agency (started in 2017), and a few other random things.
I get asked a lot how I got into doing this for a living.
Here's the quick read of that boring history lesson:
While finishing up my MBA in 2007, got into making money online with Made For Adsense (MFA) sites (hello, famous Shoemoney check!) + PayPerPost + freelance writing (my undergrad is in English & Journalism)
Lost my job in Los Angeles in 2008 when the recession hit = decided to focus on freelance writing + sites and not go back to a cubicle, cause fuck that
Earned almost $2K in one week in 2008, took a sweet vacation to Steamboat Springs and never looked back
I'm not a guru. I'm just tired of hearing how there are no women in SEO or Internet Marketing. There's plenty of us and we make bank just like the guys.
I'm also tired of seeing gurus selling courses and coaching on making money from SEO and niche sites when these same gurus haven't ranked sites or made decent income from them in years (yes, I know of two three of these douche bags).
I also do a LOT of testing with my sites. I have white hat sites and grey hat sites. I never rely on what the gurus preach as gospel (though at least two people I've shared info with are selling it now, go figure), as I prefer to run my own tests. So, if I tell you that something does/does not work, then you can bet your ass that I tested that shit myself. (but I still recommend you do your own testing)
Wanna get to know me better? Here's some fun facts about me …
I watch a LOT of cartoons, mostly Adventure Time. LSP is my favorite character, followed closely by BMO. And lately I've been watching a lot of Steven Universe, Big City Greens (Tilly is my spirit animal), Molang, and Bob's Burgers (I am so a Louise, lol).
I'm also super into board games, with Splendor being my current favorite thing to play.
I drink a LOT of coffee. Tony's Coffee out of Bellingham, WA is my go-to brand when I'm in the USA. This is currently my favorite blend by them. Still looking for great coffee in Amsterdam though…seriously, the coffee has been kind of shit so far. I mean, it's not office coffee bad, but there's nothing great about it.
Here's a quickish timeline of my affiliate site portfolio growth that led to my build & flip model…
In June 2014, I sold a 9-month old niche site for around $20K through Empire Flippers. I ended up pocketing over $16K after their fees. The site made me around $4K via Amazon Associates before the sale. Not bad for less than 30 hours of total work on the site, eh?
In March 2015, I sold a year old site that was making $60/month (that I absolutely hated working on) for $1500. Not quite the ROI as the site above, but my heart just wasn't in this one. Sold lots of other small sites in Q2 of 2015 as well.
In August 2015, I sold an 11-month old niche site for over $25K through Empire Flippers. I ended up with almost $22K after their fees. The site made me just over $8K via Amazon Associates before the sale. The best part? This was a site that I started as a test! Yup, I made $30K from a test site! awesome.
In 2016 I sold too many sites to keep track of. Let's just say that it was an amazing year and I launched my first course teaching exactly how I build these sites and flip them for a nice payout.
In 2017, I only sold one site, instead choosing to focus on growing my existing sites for a bigger payout. For me, 2017 was all about scaling up. I also started doing client SEO for a limited number of clients – focused primarily on link building.
In 2018, I sold five sites (mostly through FEI). They were some of my bigger sites, which means that 2019 will be about rebuilding my portfolio with newer sites to get back up to my previous monthly income (before selling the sites).
In 2019, I'm planning on selling a few more sites and starting up some new ones that will be my focus for the next few years – these will be long term assets without the intent of a quick flip. Mid-2019 update: In the first half of the year, I sold some of my big earners with FEI and Empire Flippers and have started on my new sites.
I do this because I love SEO and the game of trying to rank a site and reverse engineering the SERPs.
And because a Bachelor's degree followed by a MBA left me with six-figure debt that I'm trying to finish paying off (but honestly, at 2.5% I really am in no big hurry to pay it off right now, but I don't want it to hang around forever, y'know).
And because I like to travel…a lot (if you've followed me on Instagram or Twitter then you know that I spend most of my income on travel).
Oh, and because I hate working in a cubicle (my last cubicle job was working as a financial analyst and before that several years as an accountant…yuck).
Honestly, I could give you a million reasons why SEO and online businesses in general are better than working a "regular" job, but I'll stop here.
If you're looking to get into the whole building affiliate sites and flipping them for big monies, then consider signing up for my course. People say that I'm a good teacher. My mom says I'm a smartass. Told ya I'm totally a Louise 😉