With affiliate marketing, optimizing for conversions is often the difference between a few hundred dollars and a few thousand.
Back in 2017, I thought that I was doing something amazing for myself by installing the AAWP plugin across all my sites.
And it did improve conversions and revenue.
But I've been lazy and have been using that plugin on my sites ever since 2017 because at the time they were selling an unlimited sites license.
Not only did I not change, it seems like the AAWP plugin hasn't changed much either.
So, when my AAWP subscription was cancelled, I decided to test both Affiliatable and Lasso to determine if conversions improved compared to AAWP.
**And as always, I'm an affiliate marketer and this post contains affiliate links, meaning I will be compensated if you make a purchase after clicking on my link.
My AAWP Plugin Experience
As I said, I've been using this plugin exclusively since 2017 simply because I had an unlimited sites license and I was lazy.
So lazy.
Fast forward to December 2022 and AAWP support tried to deny that I was allowed more than 10 sites with my license.
wtf, eh?
After seeing that I did, in fact, have an unlimited sites license, I was surprised three hours later to see an account subscription cancelled email with zero warning.
Guess they really didn't wanna honor that unlimited sites license, eh?
At first I was like, fuck these guys, and I went in an re-enabled my license (it was set for renewal at the end of January.)
But then I was like, no, seriously fuck these guys. I'm not giving them any more money.
Now I just had to hope that an alternative improved conversions so that I wouldn't be spending more money for nothing.
I settled on either Affiliatable or Lasso as being the best option for me.
Why I Tested The Affiliatable Plugin
I decided to go with Affiliatable because it is both cheaper than Lasso and AppSumo has a crazy awesome deal for it.
As you can see in the first email screenshot above, I had the AAWP plugin installed on a lot of sites as I have a large portfolio.
In fact, I'd only contacted their support because I was trying to add new sites to my account and it wasn't letting me.
So, the AppSumo deal for Affiliatable was good for 15 sites for a one-time fee of $345 if you buy 5 codes.
Not quite enough for my portfolio, but I like the one-time fee and I thought that I could manage the 750 posts limit across my sites.
But here's the thing that isn't 100% clear about the limits of the AppSumo plan – it's that 750 posts (tables and boxes) bit.
If you're like me, then you may assume this is just telling you only posts with tables and boxes count towards that 750 posts limit and not 750 total posts across the 15 sites.
But alas, there is a bit of tomfoolery at play here.
Let's say, like me, your buying guides have a 3-product box at the top, followed by individual product reviews of 10 products with single product boxes.
Well, that counts as 11 "posts" instead of 1 post, which it is – it's all in one fucking post.
I mean, for me that would result in me only being able to use this for 68 buying guides….not the 750 that I had expected to be able to use it for.
Shit, I have a single site with more than 68 buying guides on it!
Anyways, this whole thing seems like a bit of bait and switch to me, which kinda pissed me off.
But hey, they also have a special deal for AppSumo users where once you buy the 5 codes you can then request to get on an unlimited plan for a one-time additional fee of $350. (though just in Dec 2022 it was only $300)
So, for just under $700 all in, I could get to unlimited….but two things prevented me from going for that –
I was still pissed off about the bait and switch of 750 "posts"
I'd just been fucked by AAWP on an "unlimited" deal.
The good news is that AppSumo gives you a decent amount of time to refund your purchase.
The bad news is that I knew that Lasso would end up costing me a lot more in the end since it is a monthly fee plugin.
So, I had to try it out and compare conversions to see which gave me the most improvement over AAWP (if any at all).
My Experience Using Affiliatable
One of the reasons that I chose Affiliatable as one of my AAWP alternatives is that it looks pretty good.
Honestly, it does look better than AAWP.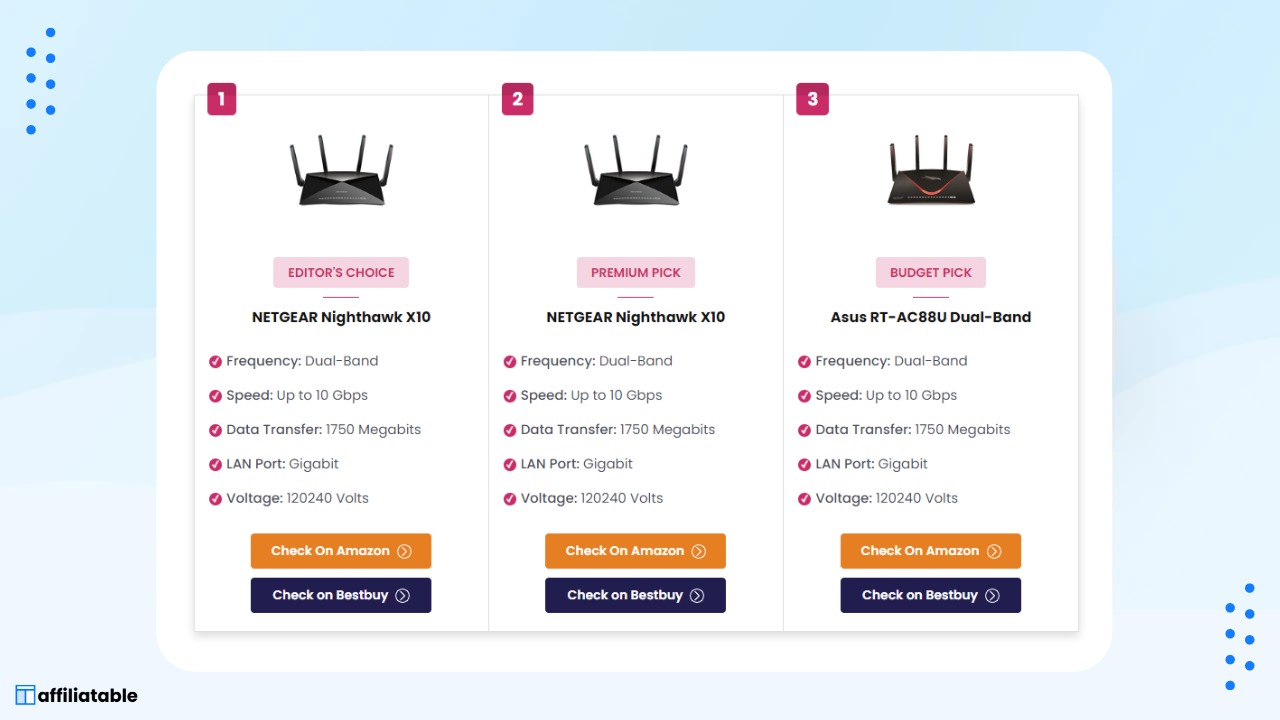 The 3-product box is something that I use a lot across my sites, and this is definitely better looking than AAWP.
But I'd be lying if I told you that I liked all the output options for it.
The list-style table also looks pretty nice with this plugin.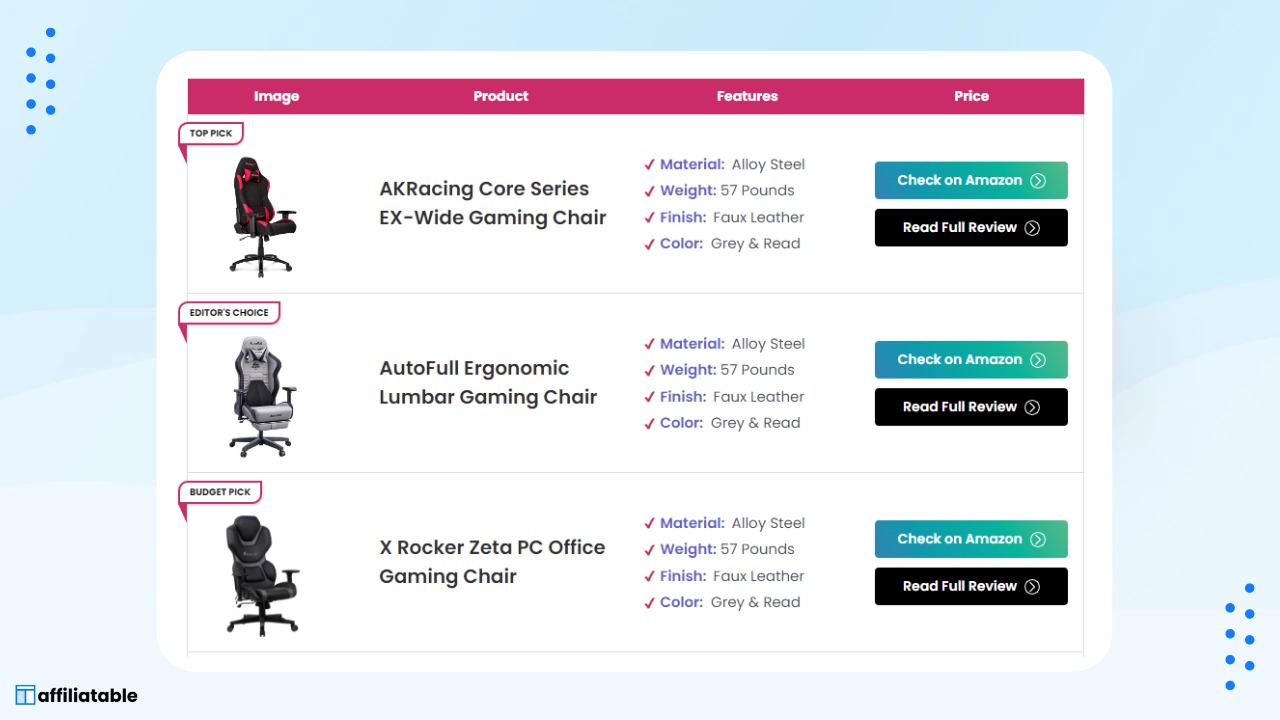 But, I use some custom CSS and html to make lists that look almost identical to this without needing a plugin.
So, I knew that I wouldn't really be using it for that.
Overall, I found the user-friendliness of this plugin to be quite poor.
Everything for it is housed "on the cloud" so even though you need to install a plugin on your site, you create your tables and product boxes on the Affiliatable website.
Then, you have to go back to your site where the plugin is installed and sync it with "the cloud."
This extra step is both annoying and easy to forget.
So, I wasted a lot of time forgetting to sync, looking at my post and being like wtf? and then remembering that I have to go and sync it.
I don't know about you, but I don't have time to waste like that.
Plus, since everything is on the cloud, you are reliant on them to have 100% uptime.
I saw some previous users complaining that since Affiliatable uses a CDN and that their ISP was having issues accessing resources on BunnyCDN, which meant zero tables were showing on their site.
If you are seriously considering this plugin, then I suggest that you read this thread on AppSumo before you do.
Another gripe that I have with this plugin is that it cannot import the AAWP stuff, which means that I had to manually recreate everything.
It took for-fucking-ever since I had to sync every damn thing that I did.
I think I spent almost three days recreating around 40 tables and product boxes!
Note that you can sign up for this plugin for free to test it out, but you get limited access to features and if you want to do the AppSumo deal you gotta create a whole new account.
Does Affiliatable Increase Amazon Affiliate Conversions?
So, since I made the change in January, I am aware that my data here isn't exactly clean since more people should have been shopping for the holidays in December.
With that in mind, I've taken screenshots of the same period in 2022 as well to give you more accurate data.
Okay, here's what conversions and revenue looked like with the AAWP plugin in January 2022.
Couple of notes here – there is only one site on this Amazon account (yes, I have accounts for each LLC that I have) and this site did get more traffic in January 2023 than January 2022.
And here's what the AAWP plugin conversions and revenue looked like in December 2022.
I think the increase in clicks here is simply due to the growth this site experience over the previous 12 months.
And here's what January 2023 looked like with the Affiliatable plugin installed –
Oof.
It resulted in 200+ more clicks, but it didn't seem to improve conversions.
So, that's some interesting data.
Why I Tested The Lasso Plugin
I'll be honest here, I really didn't want to use Lasso because of the higher overall cost.
But, when I tweeted back in December about my problems with the AAWP plugin and their "support" I got a private message offering me a free trial of Lasso for one site.
I didn't think that I'd actually take them up on it.
You already know that I bought the Affiliatable AppSumo deal…which I quickly became frustrated with.
And, that led me to cash in that free month of testing offer.
Plus, I kinda liked seeing that they can import from most Amazon Affiliate plugins (but not Affiliatable).
I also learned how easy they make it when you sell a site so that the new owner doesn't lose all the tables and product boxes you've created for your site.
My Experience Using Lasso
After installing the plugin, it finds all the links on your site and gives you an easy peasy way to import them into Lasso.
I was really excited about this after having to rebuild all those damn AAWP shortcodes manually with Affiliable.
However, it seems like Lasso cannot convert 100% of the AAWP stuff.
It does well with product boxes for sure, but not everything.
But I was quite pleased to see how easy it was to rebuild all the Affiliatable stuff that I'd done (as well as the AAWP stuff that didn't auto-convert).
In fact, it only took me a full afternoon to do that!
Overall, it looks really good – kinda similar to Affiliatable but slightly better, in my opinion. They'll even give you custom CSS if you need it tweaked.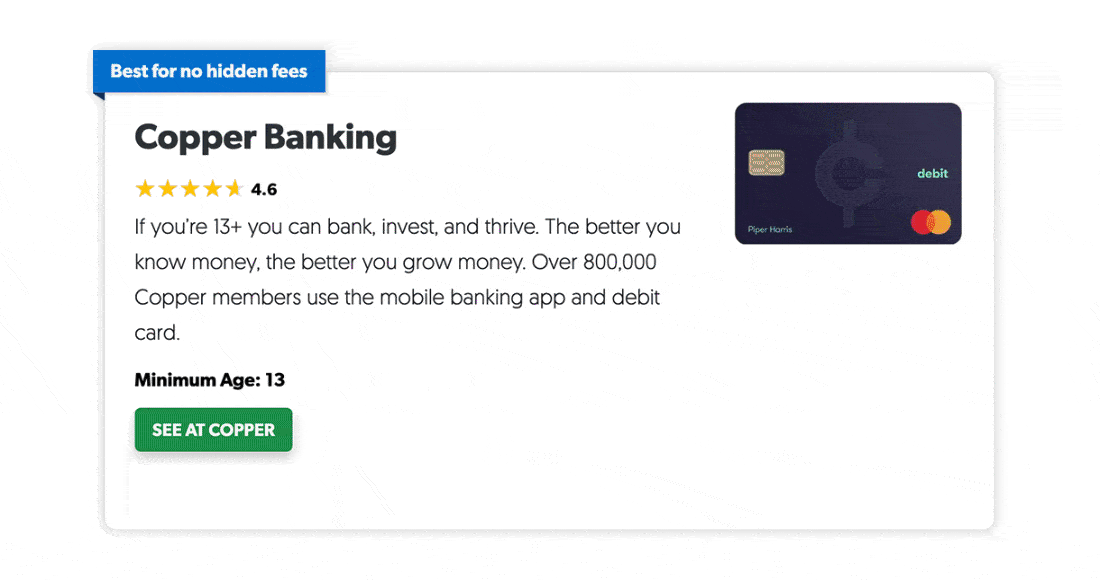 And it's really easy to add in affiliate links to places other than Amazon, which is nice.
Overall, I find that it is a bit easier to use than AAWP and a lot easier to use than Affiliatable.
But possibly the best thing about Lasso are the extra features!
You can implement event tracking in Google Analytics with one-click, which is great for showing you what visitors are actually clicking on in terms of where on the page as well as the actual product.
I can't really screenshot the event tracking by product without giving away one of my niches, but trust me that it's great.
Another cool feature is that it shows you other affiliate programs outside of Amazon that you can sign up for to boost your revenue.
You can also see right in your Lasso dashboard on your site if any of your affiliate links are broken or are showing up as out of stock.
This is great because it eliminates the need for another plugin that offers this functionality.
Also, it is much more user friendly than Genius Links, which I use for link localization but it has this feature.
Does Lasso Increase Amazon Affiliate Conversions?
Even though I was loving all the features of Lasso and the ease of use, I still was not thrilled about how much it would cost me for my sites.
So, I really needed to see a good reason to pay for it.
Here's what the last two weeks of using Lasso looks like for the same site in the screenshots above –
Yup, that's the highest conversion rate of the bunch.
Upon seeing this, my first thought was 'fucking hell, now I gotta pay this monthly fee' and then my second thought was, 'damn, I'm gonna be making more money.'
Not only is the conversion rate the highest of the three plugins, but I can already see that it earns me more money.
The Winner: Lasso
As you likely already guessed, I am now a paying customer of Lasso.
I opted for the 10-site plan and will hopefully be selling some sites later this year so that I can rotate new sites into the plan.
So far, I've seen conversion rate improvements on every site that I've added to my Lasso account.
I think that I could probably add all of my sites on a custom plan, but the reality is that a site needs to already be earning enough to pay for that monthly fee and I have a lot of newer sites that aren't earning enough to meet that threshhold.
And yes, I did get a refund from AppSumo for Affiliateable.
As for the rest of my sites, I will leave the AAWP plugin on them even though it will not get any additional updates as I no longer have an active license.
If your site earns enough to justify the monthly cost, then I highly recommend the Lasso plugin.
Honestly, I wish that I'd not been so lazy and tried it sooner so that I could have been bringing in more affiliate monies.
If you're interested in trying out Lasso, click here.
And if you want that AppSumo deal for Affiliatetable, click here.
Hey, I'm Shawna. I make a living working from my laptop in places like London, Sydney, Dubai, Rome, Oslo, Bangkok, Las Vegas, Barcelona, and Amsterdam. I share how I do some of that on this website.