Month two of this site just recently wrapped, and I must say that things are going quite well so far.
I wasn't able to devote as much time to the site as I did during the first month, so the gains are mostly a result of month one's efforts.
And the fact that I'm building this site on an awesome aged domain I got at Odys. (this link gets you a 100 USD/EUR welcome bonus)
Still, I think you'll be surprised with how things are progressing. Quick reminder, here's last month's update.
So, let's just jump right in, shall we?
**And as always, I'm an affiliate marketer and this post probably contains affiliate links, meaning I will be compensated if you make a purchase after clicking on my links
Month Two
I went into month two just a wee bit nervous as traffic was heading down and I was afraid I'd started this case study prematurely.
Luckily, I was wrong and things took a nice upward trend for the month.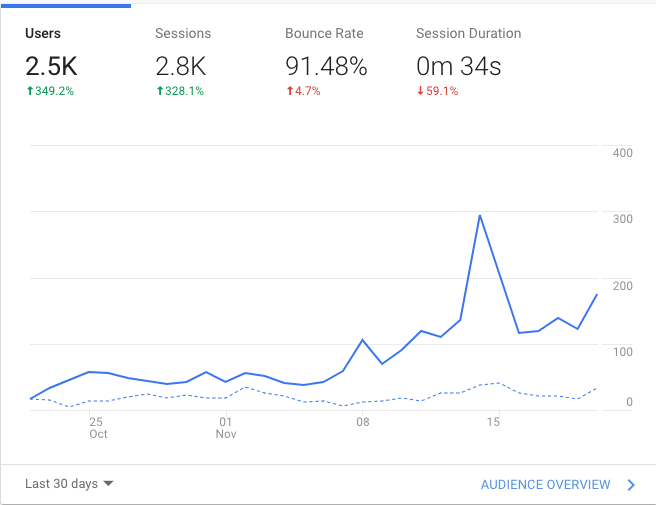 As you can see, that's a considerable jump in sessions compared to the previous 30 days. And I am stoked.
That one big spike that you see was Google testing out the site in a few new featured snippets.
Then I lost the top two again. No worries though.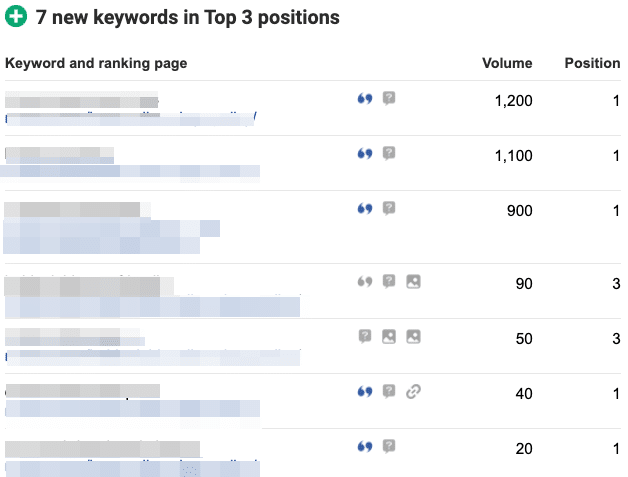 Hopefully, I'll end up securing that one again. But right now, I'm not even worrying about that. Instead I'm still focused on getting content up ASAP.
So, the only new work done to this site in month #2 was content. Oh, and keyword research + competitor research.
I'm not even thinking about link building since this site is built on a strong auction domain.
Content is still 100% focused on informational titles, but one of those articles did lend to the placement of a single Amazon affiliate link.
I don't think Amazon is going to be the best affiliate program for this site, but it's what I'm using for now.
BUT – this site has already earned income from a sale on Amazon. Crazy, eh?
All from a single link in a single informational article.
What's worth noting here though is that these gains are the result of the effort put in during month one. I was hustling like crazy then and you can see the rewards in the traffic graph above and the surprise affiliate monies.
Month Two Summary
Since I didn't spend as much time on this site in month two as I did in month one, you'll notice that I've still got a decent amount of my original $5,000 budget left.
Here's how the second month of this new site looked:
Traffic: 2.8K sessions
New Published Posts: 20 (of which 14 were outsourced)
Total spent this month: $641.42 ($3,538.02 to date)
Per article average cost of outsourced content: $45.10 this month ($40.22 to date)
Total published words to date: 87,937
Average word count per article: 1,383
Income: $6.36 this month
Links built: 0
New natural links: 0
So, the income was a surprise, especially since there's only one affiliate link on the entire site so far.
My goal for myself was to double the number of live articles in month two, but you can see that didn't happen. Ideally, I'd like to hit 100 live articles by the end of the year.
How many articles am I trying to reach for this site?
Well, my keyword spreadsheet has over 300 keywords for articles right now. And I still have competitors to analyze and mine for keywords, so I expect that list of keywords to grow a lot.
Questions?
Did you miss how this case study started? Get caught up at the beginning here.
Hey, I'm Shawna. I make a living working from my laptop in places like London, Sydney, Dubai, Rome, Oslo, Bangkok, Las Vegas, Barcelona, and Amsterdam. I share how I do some of that on this website.