I have sort of a love/hate relationship with Black Friday. I love scoring sweet deals on things that I actually want or need.
But I hate getting all those damn emails from marketers trying to sell me their shit that I don't want. And, I hate seeing something that I paid full price for being sold for fire sale prices.
Instead of trying to promote a bunch of meaningless shit to you just to line my own pockets, I want to share some of the deals that I'm looking forward to getting (or have already purchased).
And then, I want to share some deals for things that I already pay for that I think you might benefit from.
This post contains some affiliate links to products that I use and love. If you click through and make a purchase, I'll earn a commission, at no additional cost to you. Read my full disclosure here.
What I'm Buying
I already pay for a bunch of SEO tools, but there are few things that I'm picking up this year.
AppSumo Deposit Photos Deal – $49
This is probably my favorite thing to buy each time that it is available. I tend to pick up several of these since I have so many freaking sites.
Buying this is really a no-brainer if you're a site owner. So, if you're not signed up, get your free account now.
And yes, they usually sell out of these codes before the sale ends.
WP Rocket – 35% Off
I've been hearing good things about this caching plugin for quite a while, so I'm not sure why I've never pulled the plug on it.
After hearing about the great results a member of my paid Facebook group got, I decided that this is that year I'm getting it.
If you need a caching plugin too, then learn more here.
Surfer SEO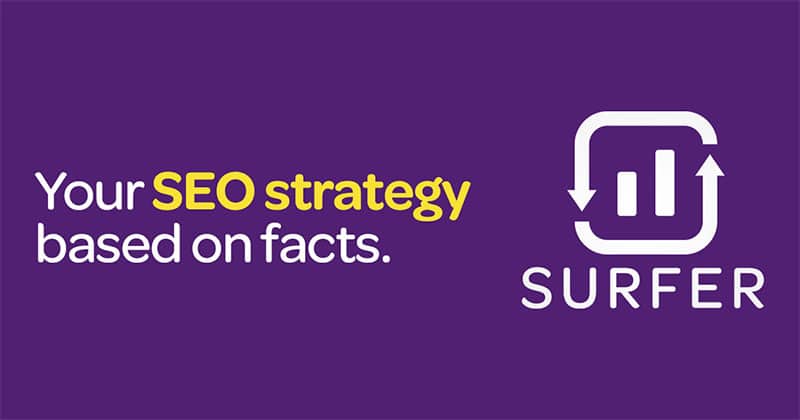 I actually already pay for a Surfer SEO account, but I heard that they were doing a Black Friday deal.
So, I'm hoping that the offer is cheaper than my current plan. If so, I'll make a change to the lower pricing.
It's an expensive tool, and a cheaper option is Page Optimizer Pro, but I think this one is a bit more user friendly.
Learn more about it here.
---
That's really the only things that I know that I'll be buying for sure. But I always end up finding more things to buy, so we'll see what happens.
Deals I Recommend
There are a few products that I use myself that are having good deals that I think you should know about.
WPX Hosting – insane 99% Off Deal
If you need some new web hosting that's wicked fast and has awesome support, then you definitely should check out this crazy deal from WPX.
It's so cheap it makes me wish I needed another hosting package!
How cheap is it? ALL monthly hosting plans at WPX will be 99% off for the first month.
Yup, that's insane.
Personally, I love WPX hosting and use them for my money sites. And at this price, what have you go to lose?
---
Thinkific – an insane deal
This is the course platform that I use, and I highly recommend it over Teachable. And their Black Friday deal just started and it is INSANE.
If you're on the fence about signing up for a course platform, then I think all the bonuses they are offering (and the free months) will help you make the decision.
This is a seriously awesome deal. If you sign up, then I'd love to know how you get on with your course.
---
Freshbooks – 50% off first 3 months
If you're billing clients or companies or ads, or even for sponsored posts, then Freshbooks makes your invoicing super easy.
They have a few different plans, so you can choose the one that best meets your billing needs. And don't worry – you can upgrade or downgrade at any time just like that.
I use it for my agency and for invoicing brands when I sell ad space to them on my sites.
I love that it integrates with Stripe, which I definitely prefer over PayPal. And, if you send out an invoice and they are late to pay, Freshbooks can remind them to pay you, which is awesome for tracking down delinquent clients.
With this deal, all FreshBooks plans are 50% off for the first 3 months when new users skip the 30 day free trial period.  This sale ends December 18th at 11:59 PM EST. You can learn more here.
---
Siteground – up to 75% off
This sale doesn't actually start until actual Black Friday, so plan accordingly if you want to snag it.
What they're offering is up to 75% off hosting plans when you sign up for one to three years of hosting.
I still have a couple of Siteground accounts, and they're not bad for the money. Though I prefer WPX.
Remember, this deal doesn't go live until Friday. When it does, you can score it here.
---
Tony's Coffee – 35% off
Yeah, I know that this one isn't SEO specific, but damn if I don't love this coffee.
Since I'm not in the US right now, I cannot take advantage of this deal – buy maybe you can?
Trust me when I say that this is some damn good coffee.
Here's the deal details:
Take 35% OFF all coffee by using code: BLACKCOFFEE over at tonyscoffee.com. You can start saving right now until the code expires on December 2nd. (Discount applies to coffee only. Coffee Club, Auto-ship & Holiday Sets are excluded.)
---
If you click through above and use any of my affiliate links, then let me say – I appreciate you! And I'll use the funds to keep up my coffee habit.
Hey, I'm Shawna. I make a living working from my laptop in places like London, Sydney, Dubai, Rome, Oslo, Bangkok, Las Vegas, Barcelona, and Amsterdam. I share how I do some of that on this website.