The very first person that I started coaching and helping with their Amazon affiliate site was someone that I'd met in a IM forum. I'd seen Tessah working really hard on her site and not having much luck with it. She'd shared her site in the forum and I could tell that she had a great foundation and just needed a bit of direction.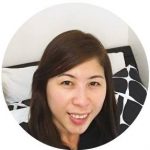 So, I began helping her via email and she went on to join my Insider25 group, which is now exclusively part of the BASIC and ELITE levels of my course. Fast forward to today and Tessah has just recently sold that site for a nice six figure exit and is working on growing a few new sites.
I took the time to ask Tessah a few questions about her journey and hope that it inspires you to keep plugging along with your niche sites!
When and how did you get into niche sites?
Tessah: I started in 2008 when I found Grizzly Bear's blog. I continued exploring more and met Dave and the awesome gang in the Pond.
Note from Shawna: If you're new to the scene, Grizzly Bear had a super ugly Blogspot blog that chronicled his Adsense site building empire, which focused on super ugly sites. You can see someone else reminiscing about it
here
. And, the
Pond
is a paid IM forum that sadly isn't very active these days, however I also owe that forum and Dave for my initial success.
Where were you at with your sites before I started helping you? And what had you done to reach your goals before you came to me?
Tessah: I met Shawna when I was ready to give up IM. I had some small wins on Squidoo so I started building my own site only to tank it with bad link building services I used. I was so depressed and stopped doing IM a bit until I noticed Shawna's posts in the forum. I read her "Niche Site Challenge" thread in the Pond and got so inspired to give it a try again. And the rest is history!
How has your niche site journey been since I started helping you? Did you have any new struggles? What was your biggest surprise? Biggest value takeaway?
Tessah: It has been an amazing journey to work with Shawna. I asked if she could coach me for a fee and she politely declined and offered me a free one instead! I enjoyed all the insights I learned as literally she helped me overcome each hurdle along the way. Going back to our past emails in 2015, I can't help but smile. Geez I asked lots of questions, didn't I?! I bet I wasted too much of her time.
As for the new struggles, I had some financial problems and motivation issues. Sticking on the plan of growing your site even if you don't see the money coming in was the biggest challenge for money.
My biggest surprise was how suddenly things would change in my favor and started earning from $0 to $9K in my first year working with Shawna! Definitely, my hard work paid off. It would not be impossible without Shawna's help though. 🙂
The most important lesson I've learned in this journey is being patient and consistent with your effort. Before I met Shawna, I would always dream of having a site earning $1K/mo but I didn't really take massive action. All were just random and scattered effort of all things shiny. With her guidance and patience, I learned that this niche site business model really works! Only if you are willing to do the work and will not give up along the way.
Anything you want to share about how you prepared for selling your site for six figures recently? 
Tessah: I learned how to prepare my site for selling through Shawna. I guess the things that help me along the way are the following:
1. Dream big. When I was just starting out 8 years ago, I didn't even think I could sell a site let alone a six figure site.
2. Track your progress. Use Excel to monitor your link building, traffic, and income monthly. This will make the whole process selling your site in the future as you have all the necessary info on hand.
3. Always aim to build a website that is future proof and of high quality. This will put you on a better position to justify your site potential and sales price to future buyers.
Where you do you see in the industry going in the next 5 years for affiliate marketers and niche sites?
Tessah: It will continue to be a lucrative online business. Having said that, it would be a little harder for the hardcore affiliate marketers to build an affiliate site without thinking how to pass manual check and algorithm changes. I don't think PBNs will be out of the equation. We just need to play smarter!
Now that you've sold a site for six figures, what's next for you in internet marketing?
Tessah: Definitely more site building, scaling, and buying websites from other people. Also, one of my main goals is to try ecomm this year. I'm also looking at the possibility of developing some of my own product lines in the future.
What blogs/SEOs/FB groups do you follow regularly for staying up-to-date on all things internet marketing?
Tessah: Not many really. For the past 2 years I only go and read random blogs occasionally, but I always find myself enjoying more the real life experiences by the people in Insider25. I especially love the productivity thread of each member. I like Skipblast, too!
Big thanks to Tessah for taking the time to share her experience of going from $0/month to selling a site for low six figures a couple of months ago. I'm super proud of all that she's accomplished!
I'd love to help you have success with your site, too! Starting today, my course is re-opening for the first time since the initial launch.
Here's some quick info on the three levels of the course:
SAVER level gets you all of the content, including the updates. But that's it – no support group or access to me. This is good for people who are self-starters and who don't need a lot of extra instruction.
BASIC level gets you all of the content + updates and membership in my Insider25 private Facebook group. In the group, you get access to me for any questions that you might have plus the support of an active group of site builders just like you. I also share live sites and case studies that I'm doing only in that group. This is probably the best choice for most people.
ELITE level gets you everything in the BASIC level + a total of five 30-minute coaching sessions that are one-on-one. This is a good option for people who think they might need a little extra one-on-one help from me.
Hey, I'm Shawna. I make a living working from my laptop in places like London, Sydney, Dubai, Rome, Oslo, Bangkok, Las Vegas, Barcelona, and Amsterdam. I share how I do some of that on this website.